SharePoint made simple, visual and intuitive!
Try it 30 days for free
Complete the form and test the full functionality of Seamless 30 days for free in your existing Office 365 Subscription. Our Seamless solution is based on Microsoft Office 365 and requires an active SharePoint Online subscription for every user.
Easy onbaording and fast adoption for internal and external members
Getting your team on board is as simple as sending an email. Getting them hooked is as simple as letting them use it.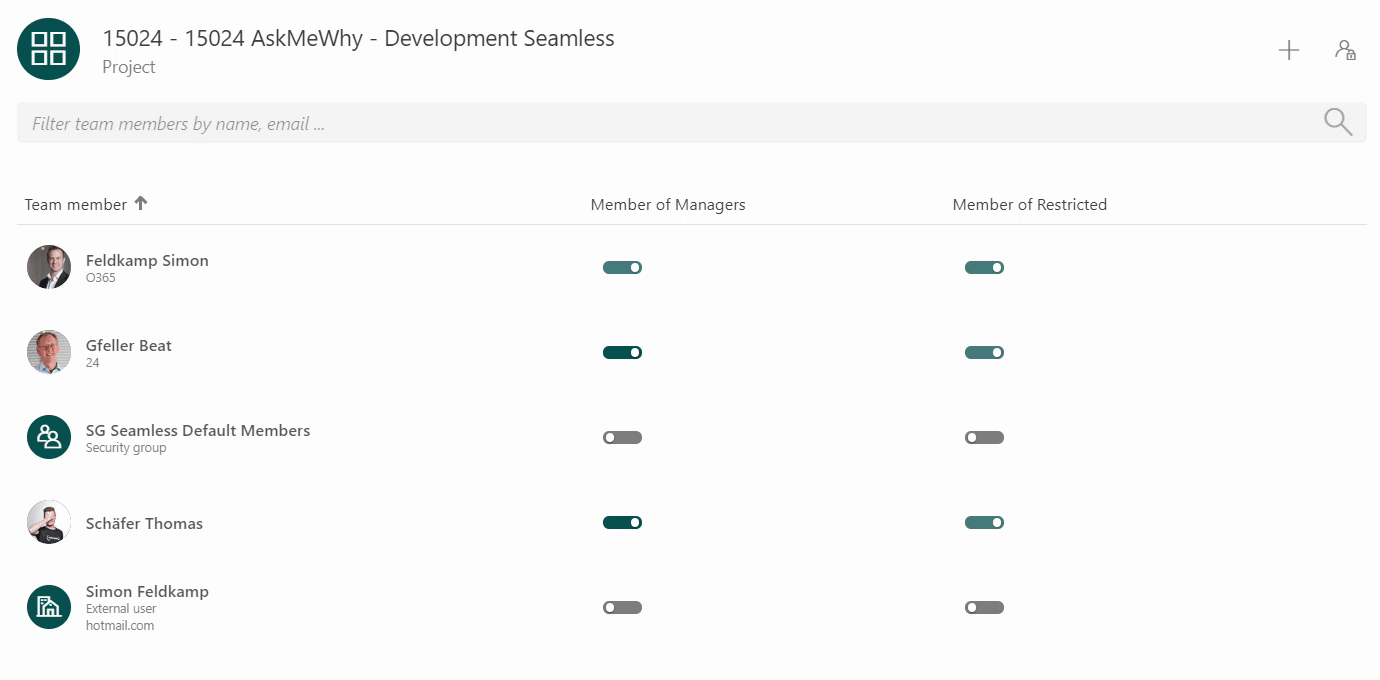 Keep your projects and teams organized in one place!
Add the tools your teams needs to keep organized, focused and on track to efficiently complet projects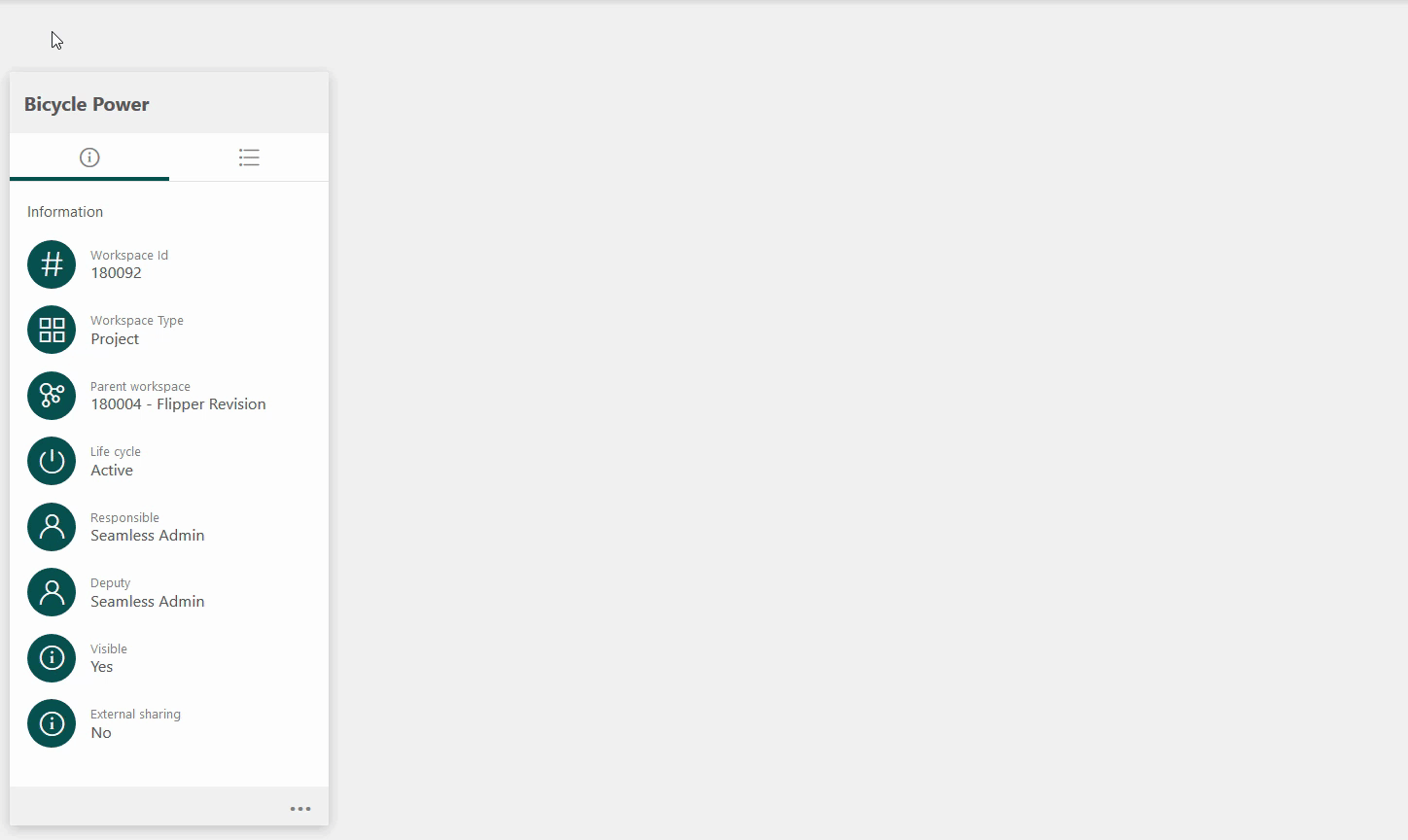 Plan, organize and track in one visual, collaborative space
It's simple! At a glance, members can see the entire plan, statuses, and all the details.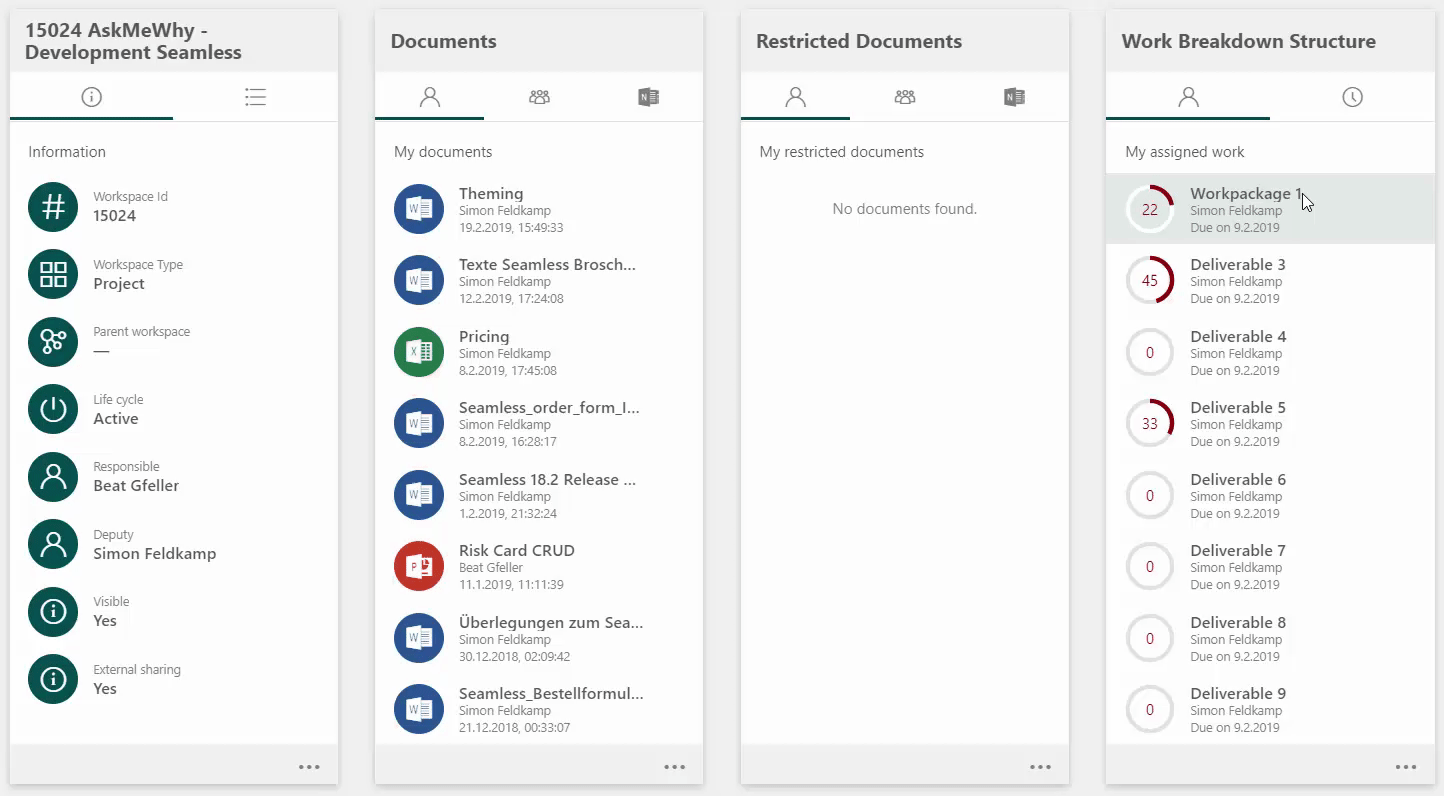 Find out what these companies already know!

Discover more Seamless Solutions
SharePoint Projectplatform
Seamless Projects
Seamless Projects extends your existing CRM-, ERP-, Industry-Solutions and workflows with the advanced features of the Office 365 Productivity Suite, with the goal of empowering employees to focus on content.
Corporate data in SharePoint
Seamless Drive
Replace your file service through SharePoint. Seamless Drive is an easy-to-use, scalable Software-as-a-Service that securely stores your corporate data in your existing structures, provides full control over shared content, simplifies access control for both internal and external users, and increases SharePoint acceptance.